Programs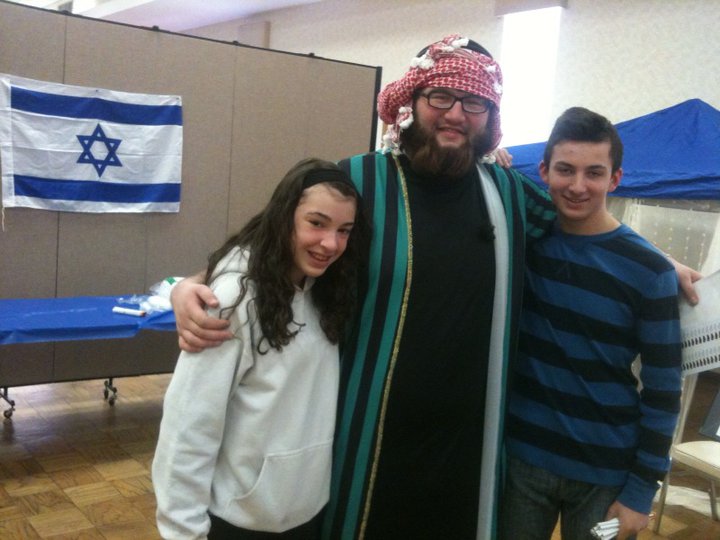 We provide an active and creative educational environment that helps to prepare our children to take an active role in the future of the larger Jewish community.
Our Mechina class introduces children to school and Jewish values through fun activities. In Sunday School through Dalet, our students learn to speak, read, and write Hebrew, explore Shabbat and the Jewish holidays, and study Jewish history and culture around the world through Jewish texts.​
Our Hei class is centered on Bar/Bat Mitzvah preparation. Click here to see more about our B'Nai Mitzvah program.
Mechina: For Kindergarten students

Sunday School A & B: For 1st and 2nd grade students

Aleph, Bet, Gimmel, Dalet: For 3rd, 4th, 5th, and 6th grade students

Hei: 7th grade students

Hebrew High School in coordination with JCHS of Gratz College: 8th through 12th grades
Mon, December 4 2023
21 Kislev 5784
Upcoming This Week / Services
Upcoming this week in
December
Fri
Dec
8
Chanukah
6:45pm
Mincha/Maariv
Traditional minyan
7:45pm
Maariv
Egalitarian
Sat
Dec
9
Chanukah
Shabbat Mevarchim
Parshat Vayeshev
9:00am
Shacharit
Traditional
9:30am
Shacharit
Egalitarian
Today's Calendar
---
Friday Night
Candle Lighting

: 4:16pm
Mincha/Maariv

: 6:45pm
Maariv

: 7:45pm
Shabbat Day
Shacharit

: 9:00am
Shacharit

: 9:30am
Mincha

: 4:35pm
This week's Torah portion is

Parshat Vayeshev
Candle Lighting
Erev Chanukah
View Calendar
Mon, December 4 2023 21 Kislev 5784