For Young Families
For Young Families
The foundation of a child's Jewish identity begins in early childhood. Congregations of Shaare Shamayim has developed creative programs for families with young children to start a lifelong relationship with Judaism. We offer a range of fun learning and worship opportunities for all ages.
We encourage our youth to participate in our regular Friday evening and Saturday morning services as this helps children to feel welcome and part of the larger synagogue community.
All children are welcome in our adult services. However, we also offer services specifically for children of all ages. These include:
Tot Shabbat
Our Tot Shabbat is a delightfully interactive Shabbat experience each month. We welcome Shabbat or celebrate Havdalah or other holidays with singing, dancing, and different activities each month to engage the whole family. Click here for more information or to RSVP.
NEW! Sing-A-Long Shabbat
Our new Sing-A-Long Shabbat is a service specifically for 2 to 5 year olds and their parents on Saturday mornings. Designed to engage our preschool age children in learning about the Shabbat service and Shabbat songs, we do more than sing. Please see the Calendar for our next Sing-A-Long Shabbat event.
Junior Congregation
Our Junior Congregation is a welcoming and engaging family service for all ages. Students are encouraged to ask questions and participate in discussions about Shabbat, prayer, and the weekly Torah reading, and help lead the service. Click here for more information.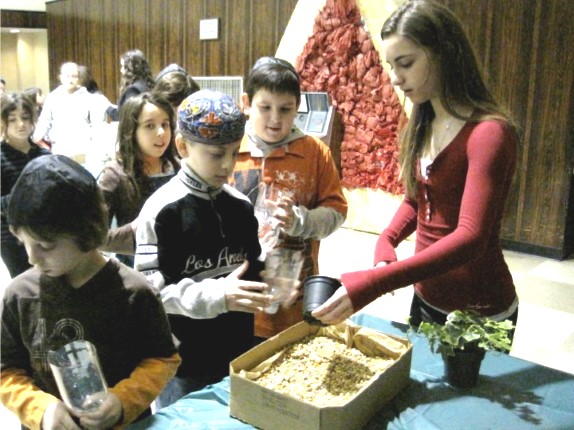 ---
Cardonick Pre-School & Kindergarten
Contact Us:
Rebecca Tyer, Pre-School Director
Phone: 215-673-2323
---
Thu, September 28 2023
13 Tishrei 5784
Upcoming This Week / Services
Upcoming this week in
September
Fri
Sep
29
Erev Sukkot
6:45pm
Mincha/Maariv
Traditional minyan
7:45pm
Maariv
Egalitarian
Sat
Sep
30
Sukkot
9:00am
Shacharit
Traditional
9:30am
Shacharit
Egalitarian
Sun
Oct
1
Sukkot
9:00am
Shacharit
Traditional
Mon
Oct
2
Chol Hamoed Sukkot
Tue
Oct
3
Chol Hamoed Sukkot
Wed
Oct
4
Chol Hamoed Sukkot
Today's Calendar
---
Friday Night
Candle Lighting

: 6:28pm
Mincha/Maariv

: 6:45pm
Maariv

: 7:45pm
Shabbat Day
Shacharit

: 9:00am
Shacharit

: 9:30am
Mincha

: 6:45pm
Candle Lighting

: 7:27pm
Candle Lighting
Erev Sukkot
View Calendar
Thu, September 28 2023 13 Tishrei 5784